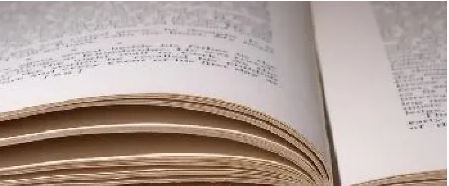 TOMORROW is the story of a brilliant, driven young woman, and a hundred year old theatrical legend as they search for the soul of Lady MacBeth.
The famous teacher is the last of the immortal Booth family. She and her great-nephew, as well as the young woman find out the secret of their own souls during their week of rehearsal.
The play begins its world premiere run in Los Angeles, produced by the Rogue Machine Theatre in association with the Skylight Theatre, and will open in March, 2013. To be directed by Damian Cruden, the Artistic Director of York Theatre Royal.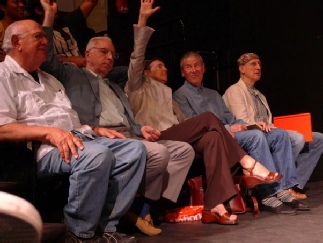 THE EINSTEIN PLAN" RETURNS MAY 23
AT LOS ANGELES THEATRE CENTER
In response to its totally sold-out March performances, "The Einstein Plan" returns to the Los Angeles Theatre Center on Sunday, May 23 at 7 p.m. by popular demand!
The new theatre event "The Einstein Plan" takes its title from renowned scientist and humanist Albert Einstein, who suggested that if as little as 2% of the population engaged in non-violent civil disobedience, the government would not be able to operate as usual. The people could bring government to a standstill long enough for legislators to be forced to actually listen to their constituents.
In "The Einstein Plan"'s interactive format, a character who is simply called "The Exile" directly engages the audience and invites them to participate in creating their political future. In the second act the "Stage Manager" leads an audience discussion about whether this makes sense, and what kind of participation, if any, people feel comfortable with. The choices remain in the hearts and minds of the audience; no one is forced to do anything. The audience is simply made aware of the possibility of participating directly in our political lives, whether by merely keeping abreast of current events, baking cookies for a house meeting, or by sitting in at a government facility.
James Cromwell stars. In a career spanning thirty-five years on stage, film and TV, he has been nominated for an Academy Award ® ("Babe"), three Emmys ("Six Feet Under," "ER," "RKO 281"), and four SAG Awards ("L.A. Confidential," "The Green Mile," twice for "Six Feet Under"). He's achieved a fan following from his appearances in other popular fare including "24," "Star Trek: First Contact," "Star Trek: The Next Generation" and "Star Trek: Deep Space Nine."
Debra DeLiso co-stars. The recipient of Master's degrees from UCLA and CSULA, she trained with Ian McKellen and Jose Quintero. She serves on the faculties of USC School of Theatre, American Academy of Dramatic Arts, and Cal State LA. She achieved early success in genre films and acted on stage in acclaimed productions of "Agnes of God," "Air for One," "A Streetcar Named Desire," "A Lie of the Mind," "Trust Me," much more. Her experiences include creating theatre in a woman's prison, as well as working with at-risk youth and artists with disabilities.
Donald Freed is the playwright. The internationally known writer, a recipient of numerous awards, has written prolifically for the stage ("Circe and Bravo," "Devil's Advocate," "Veteran's Day," "The Quartered Man," many more) and film ("Executive Action," "Secret Honor," "Of Love and Shadows") as well as novels and non-fiction books.
"The Einstein Plan" is a fun, forward-looking, audience-involving experience about creating a future of hope and change in the 21st Century.
"The Einstein Plan." Starring James Cromwell and Debra DeLiso. Written by Donald Freed. Produced by Lori Zimmerman, Adam Leipzig and Patricia Rae Freed. Co-produced by The Los Angeles Theatre Center. At Los Angeles Theatre Center, Theatre 3, 514 S. Spring St., Los Angeles, CA 90013. Sunday, May 23, 2010 at 7 p.m. General admission: $30. Students , seniors and unemployed: $15. (213) 489-0994 ext. 107. www.theeinsteinplan.com
THE LOS ANGELES THEATRE CENTER is a facility of the City of Los Angeles
and operated by the Latino Theater Company.
IS HE STILL DEAD?
By Donald Freed
Tuesday evening,
February 8th, at 8 PM
The Irish Arts Center
553 West 51st Street
(Between 10th and 11th Ave)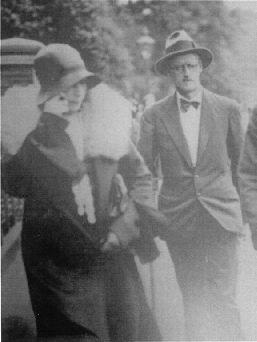 "DONALD FREED IS A WRITER OF BLAZING IMAGINATION, COURAGE AND INSIGHT.
HIS WORK IS A UNIQUE AND FEARLESS MARRIAGE OF POLITICS AND ART."
- Harold Pinter
"We are in the presence of an outstanding dramatic artist, one of huge intelligence,
political daring and theatrical imagination."
- The Gate Theatre, Dublin
[A two character Play about James and Nora Joyce]
What is fact is that in December, 1940, the Nazis were on the very heels of the audacious writer James Joyce, and by association his beloved family. He had broken all the rules, the least of which were grammatical, the most titillating of which were sexual. What is fact is that this Writer who defied all convention was the most devoted of husbands, the most loving and hearbroken of parents.
What is fact is that now pushed to the very edge of the occupied Nazi Europe, and residing precariously near Vichy France, this wounded and miraculous family had to pack up and run, like so many other, more "ordinary" families, dragging along beside them their few belongings, their one most precious possession: a small grandchild; wrenchinigly forced to leave behind their tragic mentally ill and institutionalized daughter.
What is undoubtedly true, but not factual, is how they sang and wept, ate and fought, planned, hoped, despaired, and then hoped again.
This is a play written in a private language, the love language of the man who reinvented language itself. These are his true but not factual ruminations about money, health, food, and, most important, the nurture and nature between he, James, and the Muse of his life, his beloved Nora.
Mr. Freed will take part in a Q & A immediately following the performance
Further inquiries regarding IS HE STILL DEAD?
should be directed to Patricia Rae at pattyraef1@gmail.com

1951-2006
1951-2006 had its world premiere at the Los Angeles Theatre Center in 2010. The story covers more than fifty years of the life and love of two artists in New York City, living in adjoining apartments.
Their life and times constitute a small and memorable model of America from the victory years after World War II, down to the dubious battles of the twenty-first Century.
FOR FURTHER INFORMATION PLEASE
CONTACT MR. FREED at pattyraef1@gmail.com